Temporary Visa
Australian visas: Indians, Chinese signing up on a temporary visa.
More temporary Aussies are coming from Asia than any other country according to latest statistics.
According to the latest immigration data, there are more than 300,000 Indian and Chinese citizens are in Australia on temporary visas.
Most of the arrivals are visitors, students or as skilled workers on 457 visas.
There was a total 1.76 million people in Australia on temporary visas on June 30— this is up almost 4 per cent on last year.
This includes 374,570 student visa holders (up 10 per cent compared to the previous year), 227,160 visitor visa holders (up 12.8 per cent) and 188,000 457 visa holders (down 3.6 per cent).
The biggest single group of temporary migrants are New Zealand citizens — 654,000, up slightly on 2014. Our sisters and brothers from NZ, have unrestricted access to Australia under a trans-Tasman deal struck many years ago.
After Kiwis, the next biggest group are the Chinese with 161,570 temporary entrants, this includes 82,570 students and 44,960 visitors.
Following are Indians with 145,000 including 48,950 students and 41,000 457 visa holders.
There was a total 102,220 people with bridging visas — this is up 8 per cent on last year.
The main groups with bridging visas are Chinese, Indians, Iranians, Sri Lankans and UK citizens.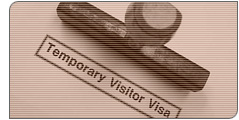 Please contact us for advice at any time via email visa@phillipsilver.com.au or phone on (02) 97085954