Outrage as Australian Border Protection Initiative Scrapped
 Outrage as Australian Border Protection Initiative Scrapped
Outrage as Australian Border Protection Initiative Scrapped, what an uproar it casued. It's quite safe to say that no one was on the side of border protection in Melbourne earlier this month. Australian Border Force (ABF) were forced to scrap an operation at targeting visa fraud, however the campaign was short lived as many jumped on the social media bandwagon to show their disgust at this so called racial profiling. The outrage ensured as Australian Border Protection initiative scrapped as the world took notice and vented their frustration.
The ABF were supposedly to stop individuals on the streets of Melbourne to target individuals who were committing Visa fraud, however once the general public caught wind of the situation there was a massive outcry and the public shut down Flinders Street Station.
Many were concerned that the campaign would bring with it harassment and racism as random people were going to be approached on the street and asked for their visa papers. Soon however the world took notice and the uproar soon quashed the proposed plan.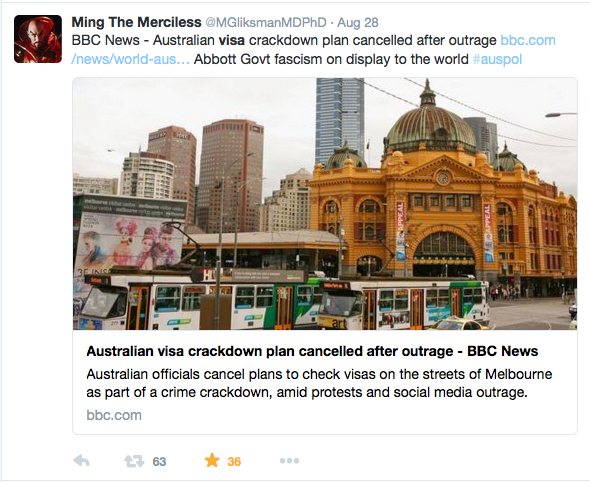 Please contact us for advice at any time, please get in touch with us by email visa@phillipsilver.com.au or phone on (02) 97085954