Asian Workers Lodge Bogus Refugee Visas
Asian Workers Lodge Bogus Refugee Visas
Workers are being encouraged to lodge false refugee visa applications to extend their stay in Australia in Australia's poultry industry, Asian Workers Lodge Bogus Refugee Visas.
Mostly of Asian descent, the workers at one such workplace, Baiada's poultry plant in Beresfield, near Newcastle, were charged upwards of $3500 to file an application by their labour hire agency. Knowing full well that the visa's are going to be declined, the process is then to appeal the decision which will allow the workers to stay for up to 18 months as the appeal is investigated.
Instead of going through correct process of hiring workers by the books, the employers encourage the workers to apply for a protection visa that allows them to work straight away, the agencies do not have to pay fees and are in turn making money from their workers. Not only that the workers are further encouraged to outright lie about their situation.
One of the workers has anonymously spoken out "The agent just introduced that refugee visa that … [is] more better,"
"He told me just go to the interview and just make some story, that he didn't care, he just want to postpone and get another bridging visa, renew the visa so that we can continue to go to work."
Grant Courtney of the Northern NSW Meatworkers Union secretary described the applications as a selfless scam."It's a clear rort … and clearly companies that are using these sorts of workers are very, very much aware of it," he said.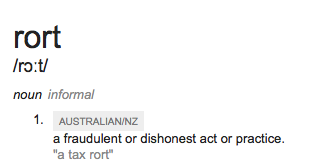 If you think you have been unfairly treated in your workplace, please get in touch today by email visa@phillipsilver.com.au or phone on (02) 97085954