Romance Scams
Many looking for love are looking online and are seeking out love in alternative ways. Many of the people being scammed are the older generation in Australia as they may be more vulnerable and not as knowledgeable in understanding when they are being scammed.
The fact is, is that more and more older Australians are loosing their retirement funds to online scams. In early 2015 the ACC had confirmed that over $14.8 million dollars has been scammed out of the older generation in Australia, last year it was $28 million.
One woman alone lost $250,000; which she lost her retirement funds, she has now been left with nothing. We got online and set up a profile, within minutes many suitors with profiles in the US had contacted our profile, many with less that credible written English skills. It became very apparent that the majority of the members who had contacted us were moving way to quickly and trying to win us over to try to scam us down the line.
Many of the people being scammed are not speaking out as they are too embarrassed about being scammed and being vulnerable to these online criminals. If you know someone that has been scammed please get in touch.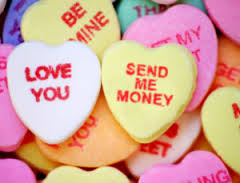 Please contact us for advice at any time, please get in touch with us by email visa@phillipsilver.com.au or phone on (02) 97085954