Partner Visa Application Successfully Remitted by Administrative Appeals Tribunal
Another successful Partner Visa story:  Big Win for Phillip Silver and Associates at the Administrative Appeals Tribunal
Last week the Administrative Appeals Tribunal (AAT) remitted a Temporary (Subclass 309) Partner Visa application for one of our clients (Jacob) and his spouse (Maree) whose initial visa application was refused by the Department of Immigration (DIAC).
Maree, a national of Sierra Leone, applied for the partner visa on the basis of her relationship with Jacob, an Australian citizen. In July 2016, DIAC refused to grant Maree's visa because they were not satisfied Maree was the spouse of Jacob. The couple contacted Phillip Silver and Associates to seeks review of the DIAC's decision.
After thoroughly considering the evidence and presented arguments, the AAT concluded that the matter should be remitted for reconsideration.
Firstly, the AAT came to the conclusion that Jacob and Maree who got married in Sierra Leone in 2012, satisfied the requirements of a valid marriage under the Australian law.  Despite a very short period of time (5 months) when Jacob and Maree lived together in Maree's family home, the AAT concluded that the fact Jacob financially supported his spouse and her siblings over the course of several years shows that Jacob is committed to this relationship with Maree and views it as a long term one.
After considering additional evidence and testimonies, the AAT had decided that the parties had regular communication and relied on each other for emotional support. Moreover, according to the Tribunal decision, Jacob and Maree's relationship was genuine and continuing and the couple had demonstrated mutual commitment to shared life to the exclusion of others.
Congratulation to Maree and Jacob on the remittance of their partner visa application!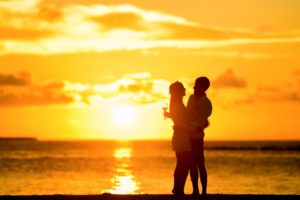 The regulations which govern Australian Partner Visas are complex. As Australian Immigration Lawyers, Phillip Silver and Associates are steeped in dealing with complex matters such as tribunal appeals.
 Contact us today to obtain advice from one of the best Australian immigration legal teams located in Sydney CBD and Bondi.