457 Visa Updates: Are You Affected?
As you may probably know, certain legislative changes to the 457-visa program have been introduced by the Australian Government in the last several months.
We have summarised below the most important provisions affecting new applicants and current 457-visa holders.

Changes affecting new 457-visa applicants   
Occupations
The Department of Immigration have reviewed the Occupations List. The following occupations have been removed.

Equipment Hire Manager; Fleet Manager; Picture Manager; Property Manager; Psychotherapist; Real Estate Agent Principal; Real Estate Agent; Real Estate Agent Representative; Ship's Engineer, Ship's Master; Ship's Officer and University Tutor
The list of eligible occupations affects:

new applications lodged on or after 1 July 2017
applications that were lodged prior to 1 July 2017 that have not yet been decided at 1 July 2017
Important: If your occupation was removed from the list, you now cannot be granted a 457 visa. Contact us now to discuss your Australian visa options.
457 visas are no longer granted for a period of 4 years. The visa validity period is now dependent on your occupation.

Occupations on the 'short list' (STSOL) are granted for 2 years.
Occupations on the 'medium and long-term list' (MLTSSL) are granted for 4 years.
Police Clearance
All applicants who lodge their 457 visa applications must now provide Police Clearance Certificates
English Language Requirements
457 visa applicants are no longer able to rely on English language exemptions based on their salary being over $96,400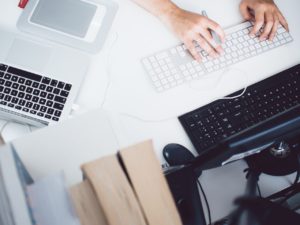 For Current 457 holders: Pathway to Permanent Residence
The classification of occupations affects your prospects for Permanent Residence

Come 1 March 2018 for you to transition from a 457 to Permanent Residence via the Employer Nominated Scheme, your occupation MUST be on the 'medium and long-term list'.
If your occupation is on the 'short list' or is no longer on any list you MUST explore your Permanent Residence options NOW, before the 1 March 2018 changes take effect.
Phillip Silver and Associates provide assistance to applicants, sponsors and current 457-visa holders.
Please contact us for assistance on sponsoring an employee or applying for a visa.